Welcome to The Peaks Dental and Implant Centre
A highly regarded establishment looking to offer patients the best in dental care in and around Mossley and Ashton-under-Lyne and surrounding towns and villages of West Yorkshire and Lancashire. Our family run practice operates under prestigious ethics and looks to provide the highest level of patient care. Our ethos is centered around our patients, so you know that you are at the heart of everything we do, to ensure your treatment journey is as comfortable and efficient as is possible.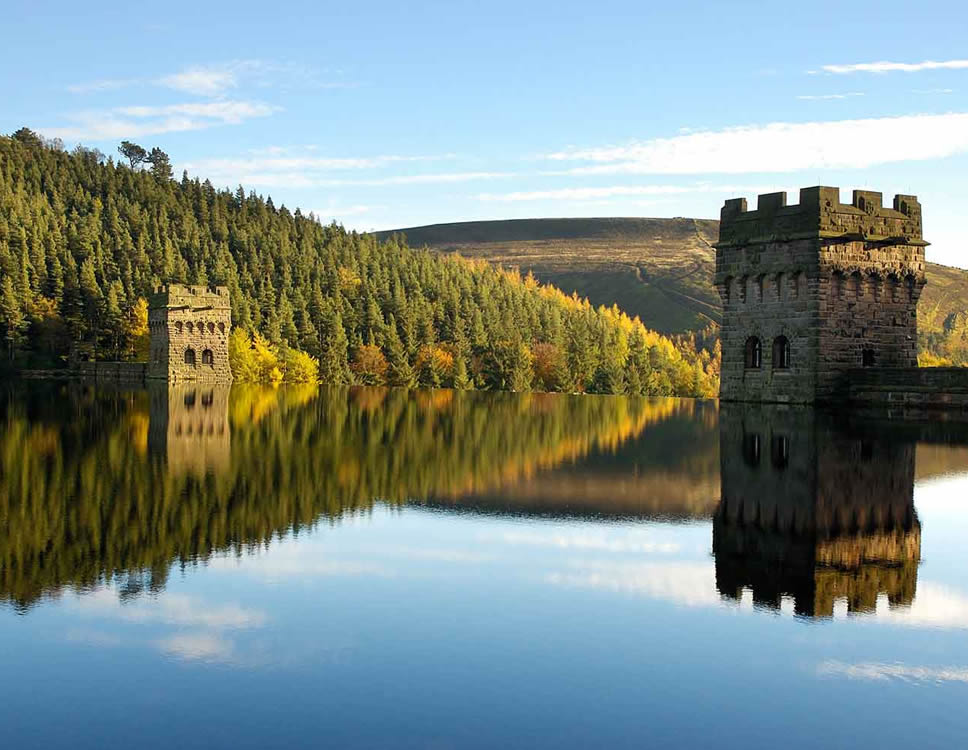 Our practice and staff look to offer you a warm and calm environment into which you can rest assured that you are in safe hands. Upon first contact and arrival, our friendly reception team will ensure that you feel at ease, as they guide you with their knowledge and experience, addressing any questions you may have, as they support our fantastic clinical team.
We pride ourselves on being able to offer not only outstandingly high levels of general dental care, but also hygiene services, implants, cosmetic dentistry, and so much more. Here at The Peaks Dental we strive to offer you an all round package of exceptional care and service, so that you leave us smiling.
Our Team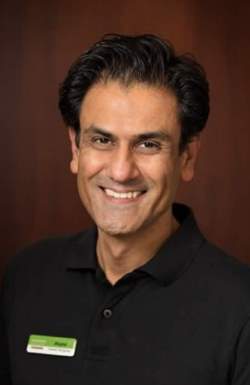 Majid Shahab – Dentist (BDS Kings London)
GDC registration number: 72365
Majid graduated from Kings College School of Medicine and Dentistry in 1996. His postgraduate training included courses in the U.K and U.S.A, with a particular focus and experience in implants, restorative dentistry, and cosmetic dentistry. These elements have defined much of his work, including carrying out smile makeovers for television, and offering advice in the national press.
Sharing a broad breadth of knowledge with colleagues is important to Majid. He served as a vocational trainer in South London, mentoring recently qualified dentists and is an inspiration to our staff.
Patients of all ages find Majid's care valuable. With five children of his own, he is ideally suited to supporting younger patients, although the thoughtful approach Majid offers is helpful at every age. After a first visit, a patient took time to write to us about Majid's dedication, perfectionism and professionalism. Another, with a significant dental phobia, mentioned how very caring Majid was during her visit.
Receiving wider dental treatment from a professional with a thorough understanding of restorative and cosmetic dentistry is helpful. Majid offers all patients a sound mixture of medicine and personal care, delivered with the individual patient in mind.
Our patients and staff are pleased to have Majid working at our practice, a dentist who embodies the friendly ethos we all share.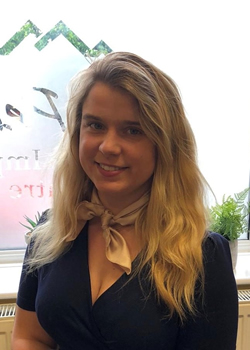 Bethany Bartley-Jeacock – Practice Manager
A Dental Practice is at its core an establishment offering care, which must offer patients a safe and efficient environment through which they can access the highest quality treatment. As practice manager, Bethany leads the team here at The Peaks Dental to ensure all round dental support.
Practice strategy, patient experience, and day to day running in house, are amongst Bethany's daily duties. She will be at reception to warmly greet both new and existing patients alike, helping to coordinate your appointments and deal with any queries you may have.
With a background in customer service and as a dental receptionist Bethany is on hand to ensure excellent patient experiences by building a friendly relationship with all patients so as to offer a calm and peaceful treatment experience.
Outside of work Bethany enjoys hiking with her pet dogs, competing in local horse show jumping events, and grabbing a bite to eat with friends and family! As our front of house representative, Bethany is always on hand to assist, whether mentoring new team members, or caring for patients, her commitment to striving for the best at all times adds directly to our practice ethos.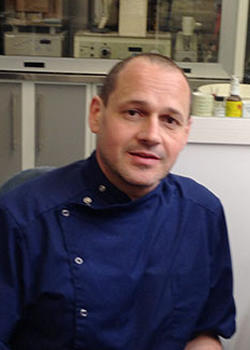 Andrea Tropea – Technician
GDC registration number: 118246
Born and trained in Italy and with over 20 years experience in his field Andrea Tropea works to the highest standards from his independent laboratory at Buckland House situated in Berkhamsted Hertfordshire a popular market town with excellent links into London. Recently relocated from Wimpole St where he initially set up his Lab in 2011 his new extended premises are modern and bright. Prior to this Andrea gained his experience working in house for renowned dental surgeon Dr Michael D Wise with whom he worked with as in-house technician for over 12 years on many complex cases also gaining an insight into the needs of individual patients until Michaels retirement. Specialising in full mouth recontructions on teeth and on Implant and a combination of both Andrea's philosophy being the importance of a close relationship between dentist and technician to achieve the best possible result.
Attention to detail being key Andrea works under stereomicroscope at 20x magnification making it possible to work with extreme precision and staying as close to the true anatomy of the tooth as possible whilst bringing his expertise and artistic flair to his work. Offering all aspects of ceramic anterior work he also offers Implants and crowns & bridges alongside the newest technology in Cad–Cam systems in collaboration with Coralia Laboratory in Italy.