As a family run business, The Peaks Dental knows the importance of caring for your family. Our team are here to ensure that your children's teeth are cared for from milk to adult teeth. Our friendly team will make sure that your little ones settle in and feel safe and happy when visiting the dentist, before handing over to our exceptional clinical team.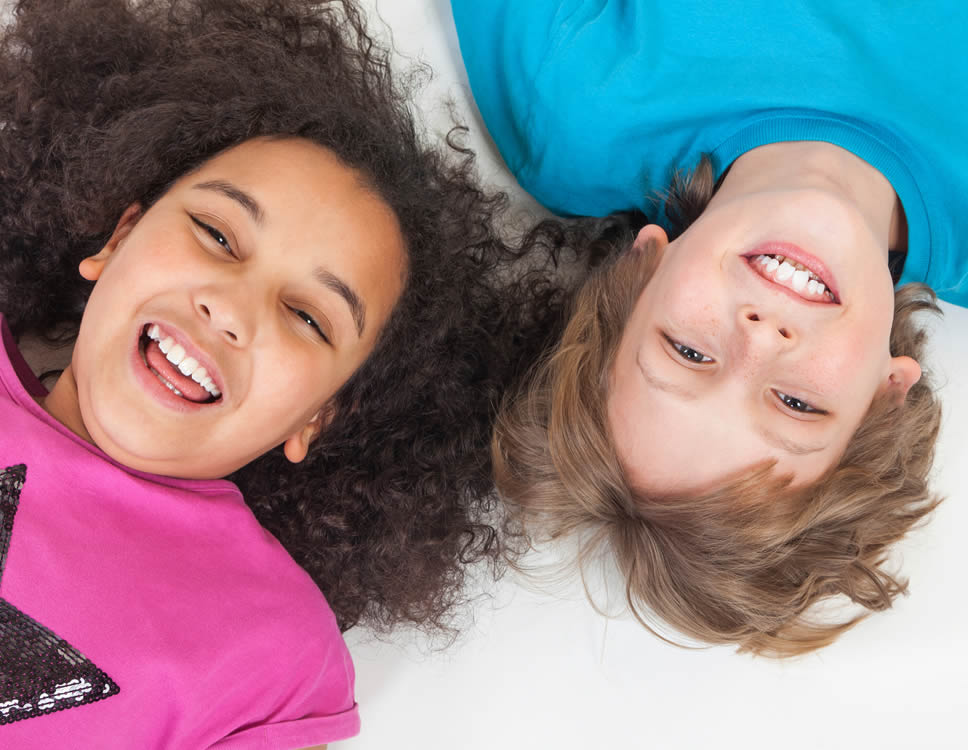 Children's Oral Health
Oral health is an important part of every child's wellbeing. It impacts on the ability for children to eat and sleep, to socialise with confidence and to concentrate at school. Keeping your children's teeth healthy will help them to maintain clean and healthy teeth and gums and develop good oral hygiene habits they will need throughout the rest of their lives. Establishing a proper oral hygiene routine early in life, is essential to ensure the development of strong and healthy teeth, as these primary teeth are essential tools for both chewing and learning to talk. However, many children develop tooth decay, despite the fact that tooth decay is almost entirely preventable.
The most important thing to remember is brushing twice a day with a fluoride toothpaste and to limit the amount and frequency of sweet foods and drinks consumed.
Our fantastic clinical team have been working treating children for many years, helping them to become more comfortable and confident when attending dental appointments. The unknown sounds and smells of a dental practice can sometimes be a bit overwhelming and unnerving. It is our job to make the appointments as relaxed and friendly as possible.
Many children's appointments are with our wonderful Dental Therapist, Susannah McNee, who is able to assess and treat gum disease and tooth decay. Susannah has worked with in paediatric dental care for over 10 years and says that children are her favourite patients to deliver tooth-brushing instruction as they are always interested and intrigued and ask so many questions!
Treatment of children's teeth:
Disclosing teeth – this uses a special dye that helps to highlight the presence of plaque and bacteria which is not always easy to see. The bacteria will show up pink (if new bacteria) and dark blue/purple (if old damaging bacteria) and can help to show children where they need to be brushing. This can also be carried out at home to help facilitate a good oral hygiene routine.
Oral Hygiene Instruction – we work with children and parents to show you easy methods of improving brushing technique, and tips and tricks to help motivate a regular brushing routine.
Fluoride Varnish Application – this involves painting a varnish that contains high levels of fluoride onto the surface of the teeth. It strengthens the enamel of the tooth making it more resistant to decay.
Fissure Sealants – these are a preventative treatment, used to treat the permanent back teeth, usually around 6/7 years of age. The chewing surfaces of the back teeth are washed and cleaned and a thin coating is applied to the grooves of these teeth. This prevents food and bacteria building up in these grooves, that can lead to tooth decay.
Fillings – when tooth decay develops, it is important it is spotted early to prevent it spreading to the nerves of the tooth and causing pain. These baby teeth are the only teeth your child will have for several years. It is important that they are preserved to prevent problems with the eruption of the adult teeth and crowding, and to allow the normal chewing and speech function to continue.
Pulpotomy – If the tooth decay develops into the main nerve chamber of the tooth a pulpotomy can be carried out. This involves the removal of the tooth decay and the damaged nerve tissue. A sedative material is then placed and the tooth is restored with a strong filling material or a stainless steel crown.
Extractions – if the tooth decay has progressed to such a degree that the tooth is no longer restorable and is causing continued pain, then the baby tooth can be removed. This is the last resort as we would prefer to save the tooth, however this is not always possible.
Whatever treatment your child needs, you can rest assured that they are in expert, safe, and caring hands. Our team are here to look after your child's health and give them a positive view of oral care and dental visits.
The Peaks Dental offers a range of plans including our Children's Plan (up to age 12), and Teenagers' Plan (ages 13 to 18), so that you can have complete peace of mind from just £4.50 a month that all your child's appointments are covered for the year, with a whole host of great bonuses too! Plus: parents on our Complete Dental Care Plan benefit from 1 FREE child plan per person.*
For those aged 5 to 12, why not take a look at our educational school holiday sessions? With our Tooth Fairy Club, and Healthy Teeth and Body sessions, we offer fun filled, educational, and exciting ways for your child to learn all about caring for their teeth!
*for children up to age 12
We can offer a range of specialist treatments in house including clear aligners and orthodontic gum shields, and for patients who require traditional fixed/train-track braces we are happy to refer to a local specialist.
As a practice we want to educate children in our local community about how to care for their teeth and make healthy lifestyle choices, which is why we are working with local Tameside Schools offering School Toothfairy Visits. These visits are both educational and fun for infant school children, teaching them: how to brush and look after their teeth, about healthy meals and snacks, wobbly teeth and growing adult teeth, and talking about visits to the dentists. Although no check-ups, examination, or treatments take place during these visits, they are still valuable to the community and we hope that we are able to help any children who may have been nervous about a visit to the dentist, to feel more at ease.
To book your family's appointment please call us on: 01457 838 995 or why not come in and meet the team, we would be delighted to welcome you and your family to The Peaks Dental.