Replacing a lost tooth or ill-fitting denture with a bespoke permanent solution
A dental implant is a titanium replacement for a natural root, placed into your jaw to mimic nature. This supports a tooth like ceramic crown, although in general terms, the combination of both are known as implants.
Dental Implants are an established, long lasting treatment, using excellent, well-engineered materials. Depending on the needs and desires of the patient, implants can replace just one tooth, or all teeth, and maintain an entirely natural appearance. In this, implants offer an ideal answer to tooth loss through an accident, or oral conditions.
Single Tooth
Implant Retained Bridge
Implant Retained Dentures
Full Mouth Restoration
Cosmetic Dentistry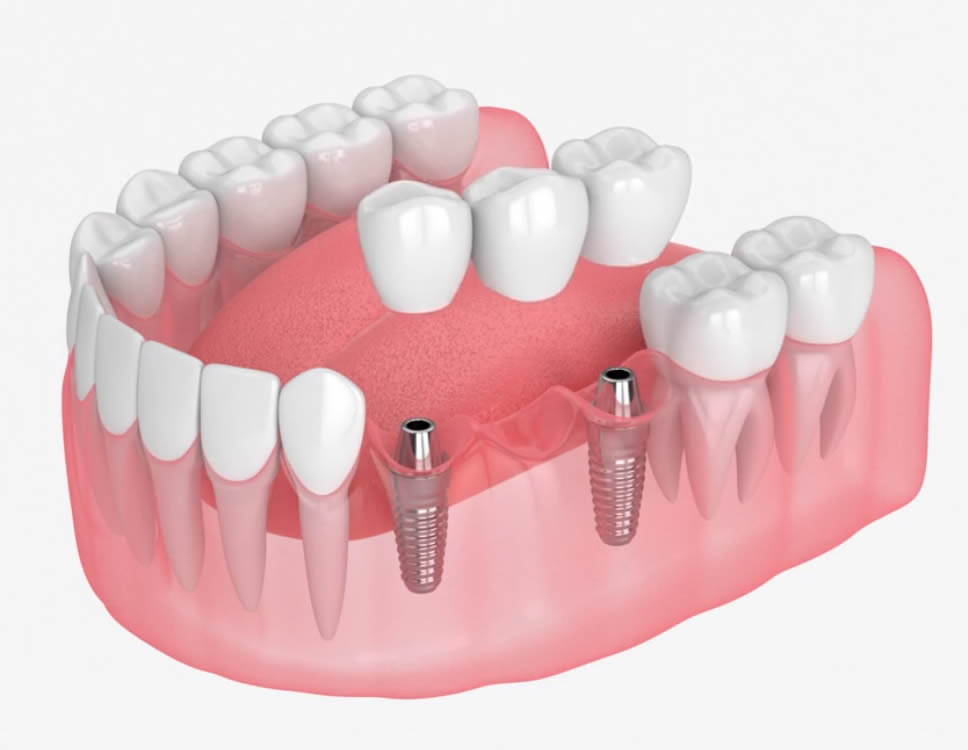 As with all dental work carried out at The Peaks Dental, our exceptional clinical team will first provide you with a consultation and a detailed treatment plan so that you always feel confident and in control of your treatment. You will be guided through each step of the treatment and given realistic and honest expectations by our implantologist, who will be happy to answer any questions you may have.
At The Peaks Dental and Implant Centre we offer most dental treatments and there are times when patients prefer dentures, crowns, or bridges. In terms of appearance, convenience for life, or avoiding damage to adjacent teeth however, implants are a wonderful solution.
The Peaks Dental and Implant Centre is focused on creating the right facilities and procedures. Whilst implants are not inexpensive and quality matters, we also keep costs at a rational level.
Overall, we believe that any treatment you receive from us at The Peaks Dental and Implant Centre should make both you and us proud. That's why we are delighted to offer such high-quality care from our exceptional team, who are here to support you throughout your treatment, and in your general dental health.