But reducing crowding also helps to maintain oral hygiene and therefore helps prevent dental disease and gum conditions
At The Peaks Dental and Implant Centre, we offer highly popular hidden brace system, clear brace aligners. They are an almost invisible appliance which is ideal for those who are in the public eye or who simply want to smile without worrying about their braces showing.
The clear aligners are custom-made to your teeth making it excellent at straightening crooked, gappy or even overlapping teeth. Physical, or digital impressions are likely to be taken, part of creating braces which are made for you. Should any additional dental work be needed, this can be talked through and scheduled to suit.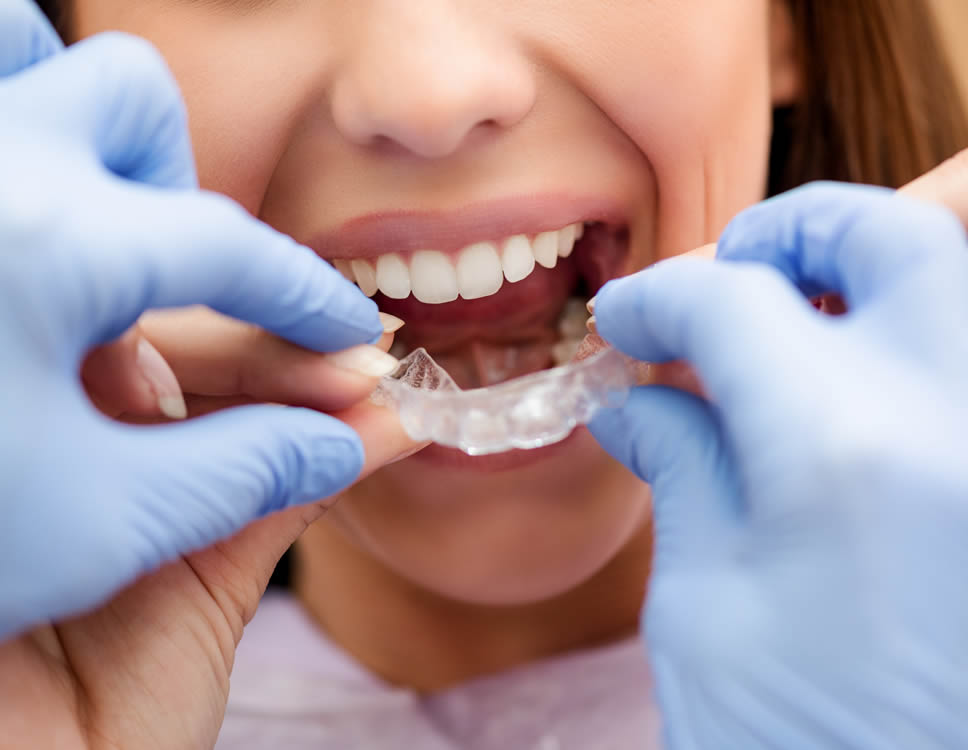 The clear aligners are not just clear, but they are also wafer thin and made of a transparent medical grade plastic. Clear aligners are designed so that you wear each positioner for a set period of time, before then moving on to the next stage of aligner. They gently and gradually move your teeth from their present position to the desired position.
We believe that everyone is entitled to a confident, healthy smile. Seeking orthodontic treatment is a natural wish. The latest technology widens opportunities, helping with complex needs, or concerns about wearing braces. In most cases, you can choose braces which will hardly be visible, yet work effectively. However, if following your consultation, our dentist concludes that fixed braces are necessary, we will be happy to refer you to an exceptional Orthodontic practice locally.